Yes - I'm the
tease
... because I am posting
one
and
ONLY
one
photo from the FABULOUS wedding I got to shoot today (maybe I'll do another tease later). Madeline and Tanner knew full well that this was my first wedding EVER and rather than be worried and apprehensive, they made me feel so at ease today when we were walking around Temple Square. Madeline said to me "I am SO happy that we are your first wedding!" to which Tanner joined in and shared that they were excited to have me with them. It seriously made me feel so good knowing that they trusted me with their special day.
So, on that note - I just have to post a photo to show how fabulous the day really was.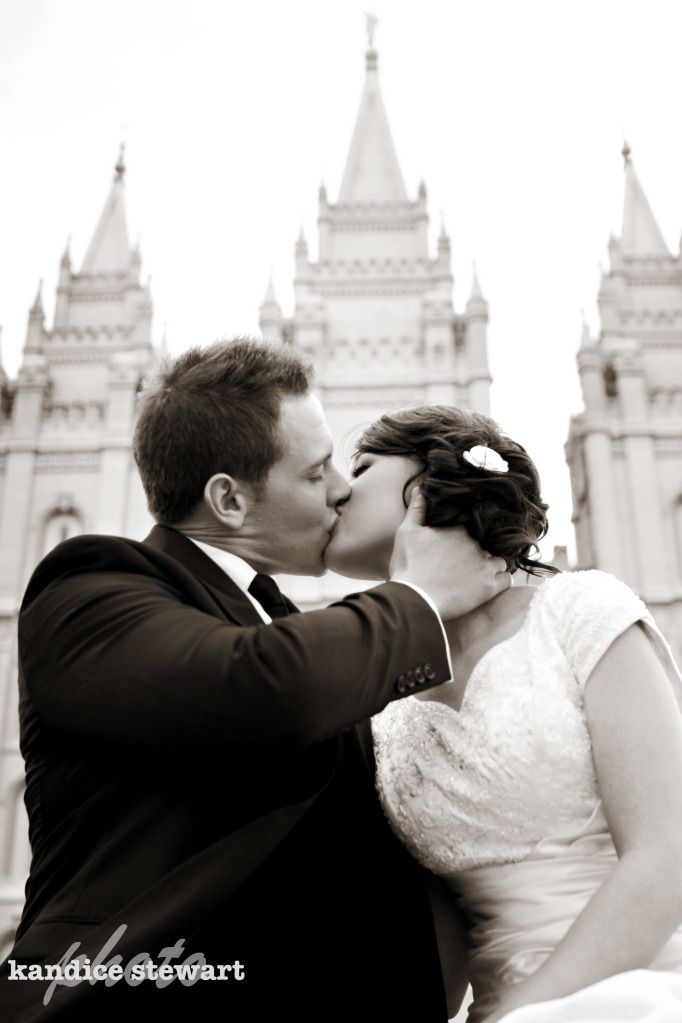 Thank you again a hundred times Maddie & Tanner. I hope you enjoy this little teaser (don't worry, I'll have a full blog post later)... but mostly enjoy being married. It truly is the best! Congratulations again!
Xo.